What options are there?
Our best-in-class management and logistics solutions deliver ease and efficiency to your supply chain.
Freight Management Inc. (FMI) is more than a freight broker. We're a full-service third-party logistics provider (3PL) with excellent data management, TMS software, and reporting capabilities. FMI's goal is saving your company time and money on all your freight operations.
FREIGHT BILL AUDIT & PAYMENT SERVICES
Payment Services and Freight Bill Audit solutions for freight companies around the globe.
Payment Services and Freight Bill Audit solutions for freight companies around the globe.

Whether it's small package, courier (i.e. UPS/FedEx), LTL, truckload or global, Freight Management Inc. has excellent programs and software for the audit and payment of freight bills. With 40 years of Freight Bill Auditing experience & Payment Services, we offer you peace of mind by ensuring all of your invoices are correct.


Freight Bill Payment Services
FMI will also act as a central payment hub for conglomerates or companies – supporting currencies around the world.
Our freight payment software offers the ability to do a match-pay against a bill of lading file against your system, protects against fraudulent charges and enables us to provide you with an accrual number at the end of the month.
Freight Bill Audit Services
Our audit reports are excellent tools to help confirm you're paying the correct amount, while also identifying ways for you to save.Each FMI bill audit includes:
Origin

Destination

Weight

Net-billed amount

Pre-audit

All accessorial charges.

Reference numbers/General ledger codes
THIRD-PARTY LOGISTICS MANAGEMENT SERVICES
Simplified transportation logistics management to drive your bottom line.
Freight Management Inc. is a third-party logistics provider (3PL) offering logistics management, warehouse management and data management services. We provide you and your company with the tools needed to run your operation at a high level – all with little effort on your part.
Perfect for logistics, finance or procurement directors who do not have the time nor the staff to complete these day-to-day functions, FMI Logistics Management programs help reduce costs and streamline your supply chain through:
Account Logistics Manager
Functions as the single point of contact (POC) for client, carriers and FMI personnel.

Accountable for savings and efficiency goals to be met for the client.
Freight Auditor
Performs weekly audits and builds rapport with client and carrier operations.

Accountable for continuity and integrity of auditing functions.
Claims Representative
Performs routine requests on damage product claims and over-charges.

Maintains recoverable assets on behalf of your company.
Dispatcher
Oversees daily operations and provides regular status reports.

Accountable for efficient movement of freight and on-time deliveries.
And, if the need arises, FMI has a large stable of trustworthy partners whom we can refer to help with whatever your company needs.
TRANSPORTATION MANAGEMENT SOFTWARE
Manage, schedule and track your shipments with Jaguar TMS®.
Perfect for inbound vendor management or outbound distribution, our transportation management software, Jaguar TMS, can easily tie into your existing Enterprise Resource Planning (ERP) and provide shipment costs based upon your negotiated pricing.
Jaguar TMS is freight management software that acts like an electronic routing guide. It can be purchased as a standalone software platform or linked in as a value-added service with your other FMI programs.
In addition to being easy to use and easily customizable for your unique routing, rating and reporting needs, Jaguar TMS also offers the following benefits:
Offers feedback with our robust rating engine

Easily integrate into your current systems

Provides track tracing of shipments

Increases distribution and vendor compliance to routing
FREIGHT AND LOGISTICS CONSULTING
Consulting services to help you achieve your goals.
Looking for a new location to build or purchase a new warehouse? Conducting an RFP? Have a traffic department and don't really need audit or management services? FMI's freight and logistics consulting can still be of service to you.
FMI provides consulting that is outside the normal scope of your current management and technology levels.
Our dedicated account representatives are trained to make the right decisions quickly in situations where freight is lost, claims need to be filed on damaged goods or analysis work is required. We can also place personnel on-site to assist running your program.
In addition to our consulting services, on managed accounts, our dedicated team of freight and logistics consultants is available to help with any issues that may arise.
Pricing Negotiation
Negotiates all modes of pricing

Benchmarks and compares performance metrics to industry bests

Leverages volume from all shipping locations
Operational Issues
Handles cargo claims that are over, short and damaged (OS&D)

Recovers lost and/or missing freight

Tenders, dispatches full truckloads
Project Work
Inventories all ongoing work

Reviews programs on a quarterly basis

Highlights upcoming goals
Inbound Vendor Freight Management
Conducts a brief vendor survey to find allowances, shipping locations and EDI capabilities

Routes vendors as collect or pre-paid

Negotiates allowances with carriers and supply routing guides to vendors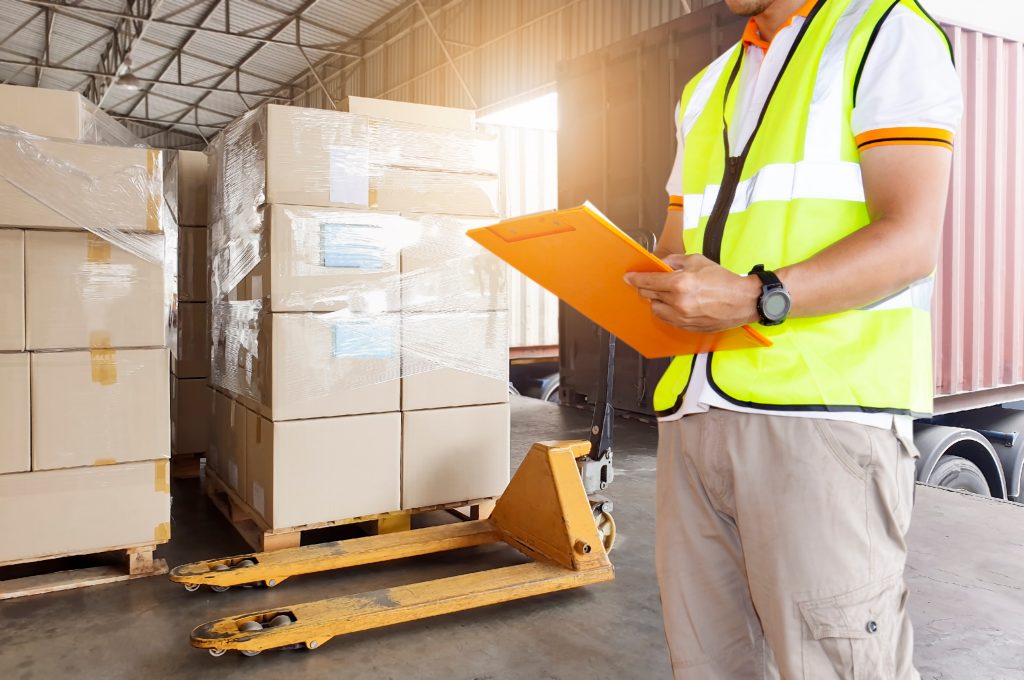 Managed transportation solutions from Freight Management, Inc. enables you to focus on
growing your business while utilizing our team of experts to manage your freight.
Whether you
want to outsource all of your logistics operations or just a specific segment of your
transportation needs, we'll work as an extension of your team to design the right solution to fit
your organization's needs. We'll work as your partner to provide supply chain planning, day-to-
day execution and strategic recommendations to reduce your freight costs, improve your
operational processes and give you a competitive advantage.
Supply Chain discovery and needs analysis (STUDY)
Modal Cost Analysis & Recommendations (STUDY)
Performance and Cost Benchmarking
Custom Implementation and Training
KPI scorecards

Quarterly business reviews

Value creation opportunities

Executive sponsorship

Best-In-Class industry updates

Continuous improvement implementation
Carrier Management
Carrier Vetting and Qualifications

Compliance Audits

Bid Process Management

Freight Cost Reduction & contract negotiations

Fixed Tariff, Fixed lane and spot market

Carrier Scorecards
Shipment Planning (Customer specific/custom designed)—SEE TMS*
Carrier Rating and Routing

Shipment optimization & consolidation

Order Tracking, tracing, and exception management

Purchase Order Management

Vendor Inbound Freight Management

Client Product Database Management

Data Integration
At Freight Management, Inc., we understand that your business is unique and requires solutions beyond
traditional transportation services.
Through an innovative assessment of your requirements, we will
assemble the right providers and services to help you decrease transportation costs, increase fill-rates,
and respond quickly to changes in customer demand.
White glove in-store/in-home delivery

Assembly and debris removal

Limited access

Final Mile Delivery

Store display/fixture rollouts

Pool distribution

Retail/Grocery MABD compliance

Chargeback avoidance strategies

Drop-Trailer Programs

Warehousing/cross-docking

Reverse logistics
Whether your project is a one-time or full-scale shipping campaign, you can trust Freight Management,
Inc.to keep costs low, while providing you with unmatched project management and customer service.
Heavy haul transportation

Route & site surveys

Permit planning & submittal

Equipment selection

Cargo insurance

Engineered transportation plans

Heavy lift crane & rigging

Hydraulic jack-and-slide operations

Gantry crane & gantry slide systems
Order management & creation

Routing & multi-mode optimization

Dispatch & notification

Transit & delivery visibility

Freight audit payment solutions

Customer billing

ERP and e-commerce data integration

Reporting & analytics

Standard & customized reports

Vendor & carrier metrics

Business intelligence reporting

Industry/customer COGS metrics
Shipment-level audit

Invoice & delivery settlement

Automated general ledger coding

Configurable & flexible business rules

Online summary payment options

Purchase order compliance reporting

Shipper and carrier payment visibility

Freight Accrual Execution
WHY CHOOSE FMI?
With FMI, there are no canned solutions.